Young artists at the Academy of European Law
15 September – 13 November 2022
To commemorate and celebrate the 30th anniversary of the Academy of European Law, six young artists from France, Germany and Luxembourg have been invited to exhibit their work.
Paintings, installations, photography and viedography from Alix Desaubliaux, Luka Hair, Thierry Harpes, Katharina Jung, Luan Lamberty and Theresa Lawrenz will be shown. These up-and-coming young artists all share a passion for contemporary art – and are all around 30 years of age.
The exhibition is being shown in the Academy of European Law and is curated by the Kunsthalle Trier.
You are your friends are warmly invited to join us at the evening opening the exhibition of
THIRTIES – Young Artists at ERA
Thursday 15 September 2022 at 6 p.m.
Welcome:
Jean-Philippe Rageade
Director of ERA
Exhibition Opening:
Sabine Verheyen
Member of the European Parliament
Chair of the Committee on Culture and Education
Welcoming words:
Markus Nöhl
Head of the City of Trier Culture Ministry
Introduction to the Exhibition:
Dr. Lisi Linster
Assistant Curator Kunsthalle Trier
Looking forward to seeing you!
The exhibition "Thirties" is curated by the Kunsthalle Trier and is a cooperation with the European Academy of Fine Art.
Eröffnung: THIRTIES – EKA Kunsthalle (kunsthalle-trier.de)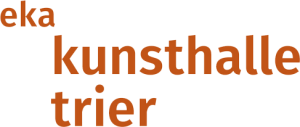 Opening times:
The exhibition is on 15 September – 13 November 2022 and can be viewed:
Mon-Thu: 9:00-17:00
Fri: 9:00-16:00